Prof. Ruqiang Yan (Fellow of IEEE & ASME)
Xi' an Jiaotong University, China
Biography: Ruqiang Yan is a Full Professor of the School of Mechanical Engineering, Xi'an Jiaotong University, China. His research interests include data analytics, AI, and energy-efficient sensing and sensor networks for the condition monitoring, fault diagnosis and prognosis of large-scale, complex, dynamical systems. Dr. Yan is a Fellow of IEEE (2022) and ASME (2019). His honors and awards include the IEEE Instrumentation and Measurement Society Technical Award in 2019 and multiple best paper awards. Dr. Yan is the Editor-in-Chief of the IEEE Transactions on Instrumentation and Measurement, an Associate Editor of the IEEE Sensors Journal, and Editorial Board Member of Chinese Journal of Mechanical Engineering.
Speech Title: Explainable Deep Learning for Aero-engine Intelligent Diagnosis
Abstract: The new generation AI technology, especially deep learning, has shown great advantage in feature learning and knowledge mining, which provides a new way for intelligent diagnosis and prognosis in manufacturing. This talk first provides a brief overview of deep learning. Then applications of some typical deep network models in intelligent diagnosis and prognosis are discussed, followed by a wavelet-driven explainable deep learning model for aero-engine intelligent diagnosis.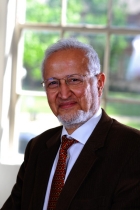 Prof. Farrokh Mistree (Fellow of ASME)
The University of Oklahoma, America
Biography: Farrokh Mistree holds the L. A. Comp Chair in the School of Aerospace and Mechanical Engineering at the University of Oklahoma in Norman, Oklahoma, USA. Farrokh co-directs the Systems Realization Laboratory at OU with his wife Professor Janet K. Allen. Their research focus is on defining the emerging frontier of evolving cyber-physical-social systems when the computational models are incomplete and inaccurate. Farrokh has co-authored two textbooks, five research monographs and more than 500 technical papers dealing with the design of materials, mechanical, thermal and structural systems; ships and aircraft; engineered supply networks. Farrokh is a Distinguished Alumnus of IIT Kharagpur, a Fellow of ASME and an Associate Fellow of AIAA.
Speech Title: From Make to Design and Make
Abstract: Several countries are known for their manufacturing prowess but not for their prowess in Design AND Make. In the context of the Design AND Make construct I will highlight key principles embodied in the Industry 4.0 construct and introduce the Design Engineering 4.0 construct. Foundational to sustaining the Design AND Make construct is basic research associated with design engineering. I will end by identifying some promising research issues in realizing Design Engineering 4.0 and thence the Design and Make construct.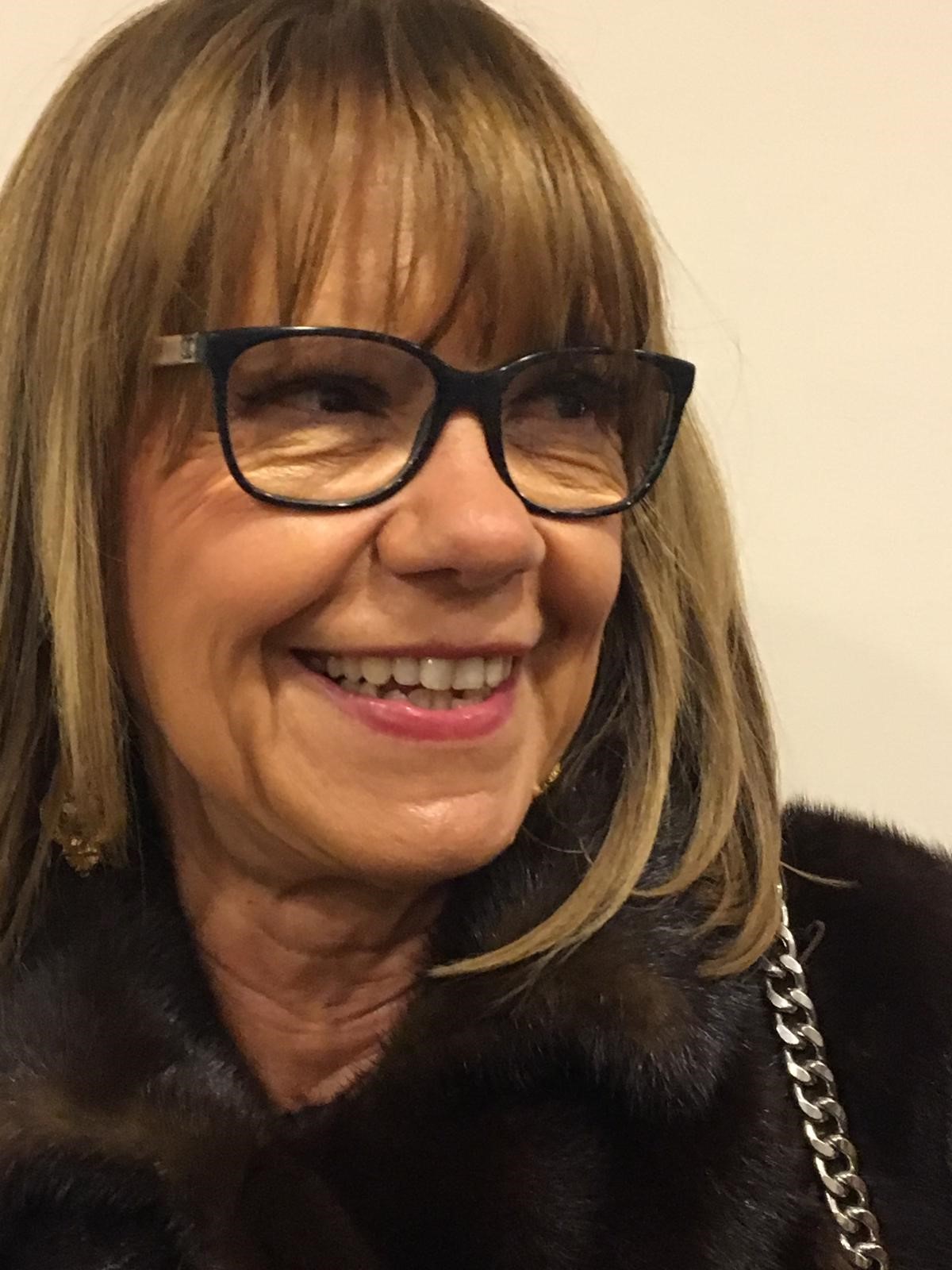 Prof. Maria Pia Fanti (Fellow of IEEE & AAIA)
Polytechnic University of Bari, Italy
Biography: Maria Pia Fanti received the Laurea degree in electronic engineering from the University of Pisa, Pisa, Italy, in 1983. She was a visiting researcher at the Rensselaer Polytechnic Institute of Troy, New York, in 1999. Since 1983, she has been with the Department of Electrical and Information Engineering of the Polytechnic of Bari, Italy, where she is currently a Full Professor of system and control engineering and Chair of the Laboratory of Automation and Control. Currently, she is IEEE Fellow and Fellow of the Asia-Pacific Artificial Intelligence Association. Her research interests include management and modeling of transportation, logistics and manufacturing systems; discrete event systems; Petri nets; consensus protocols; fault detection. Prof. Fanti has published more than 325 papers and two textbooks on her research topics.
She was senior editor of the IEEE Trans. on Automation Science and Engineering and she is Associate Editor of the IEEE Trans. on Systems, Man, and Cybernetics: Systems. She was member at large of the Board of Governors of the IEEE Systems, Man, and Cybernetics Society, and currently she is member of the AdCom of the IEEE Robotics and Automaton Society, and chair of the Technical Committee on Automation in Logistics of the IEEE Robotics and Automation Society. Prof. Fanti was General Chair of the 2011 IEEE Conference on Automation Science and Engineering, the 2017 IEEE International Conference on Service Operations and logistics, and Informatics and the 2019 IEEE Systems, Man, and Cybernetics Conference.
Speech Title: Consensus Protocols for Autonomous Vehicles Control
Abstract: Autonomous Vehicles are equipped with an increasing number of sensors, telecommunication systems and computation agents. In distributed control problem of multi-agent networks each agent is a dynamical system and the problem of reaching an agreement on all or some components of the agents' status is known as consensus problem.
The talk presents two strategies of consensus protocols to be applied in leaderless network of agents.
The first consensus protocol is applied by vehicles that that have to reach a common velocity while forming a uniformly spaced string. The consensus protocol parameters are optimized for networks characterized by a communication topology described by a class of directed graph having a directed spanning tree, in order to maximize the convergence rate and avoid oscillations.
The second consensus protocol solves an intersection management problem by using only V2V communication, i.e., without employing an external intersection management agent. The AVs apply an iterative algorithm, which avoids collisions crossing the intersection and minimizes the delay or the anticipation with respect to a forecast exit time from the intersection.
The talk will enlighten that the presented control methods will be applied in Horizon Europe projects for managing connected, cooperative ad automated vehicles.
Prof. Jie Zhao(Special Professor of "Changjiang Scholars" of the Ministry of Education)
Harbin Institute of Technology, China
Biography: Jie Zhao is a professor and doctoral supervisor of Harbin Institute of Technology, Director of Harbin Institute of Technology, deputy director of the State Key Laboratory of Robot Technology and System, special Professor of "Changjiang Scholars" of the Ministry of Education, and a leading talent of science and technology innovation of "Ten Thousand People Plan" of the Organization Department of the Central Committee of China. As a former Dean of School of Mechanical and Electrical Engineering, Harbin Institute of Technology, Professor Zhao Jie is mainly engaged in the field of extreme environment service robots, roboticized electromechanical integrated equipment and other scientific research work. In the past five years, he has presided over 24 scientific research projects such as National Natural Science Foundation projects, National "863" program projects and national major science and technology projects. More than 210 papers have been published, and more than 160 papers have been included in SCI and EI journals. He also has published one book. Jie Zhao has won one first prize of Heilongjiang Provincial Science and Technology Progress, one prize of Heilongjiang Provincial Machinery Industry Federation and 3 second prize of science and technology Progress of Ministry of Aeronautics and Astronautics.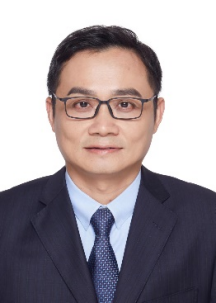 Prof. Qinchuan Li(National Science Foundation for Distinguished Young Scholars)
Zhejiang Sci-Tech University, China
Biography: Qinchuan Li, born in 1975, is currently a professor and a Ph.D. supervisor at Zhejiang Sci-Tech University, China. He received his Ph.D. degree on mechanism design and theory from Yanshan University, China, in 2003. His research interests include mechanism theory and application of parallel manipulators. He received the financial support of the National Science Foundation for Distinguished Young Scholars in 2015. He is also an Associate Editor of IEEE Transactions on Robotics.