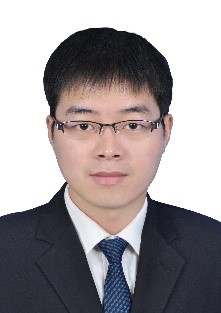 Associate Prof. Jun Xu, Xi'an Jiaotong University, China
徐俊副教授,西安交通大学
Personal Website: xujunx.gr.xjtu.edu.cn
Jun Xu serves as IEEE Power Electronics Society Technical Committee on Electrical Transportation Systems, the Division Chairman of Shaanxi Power Supply Society, Chairman of Youth Working Committee of SAE-Shaanxi. Dr. Xu's research interests include design, modeling, and control of battery systems, electric vehicles, renewable energy systems, and robots.
Dr. Xu has published more than 80 peer-reviewed papers, including 3 ESI highly cited paper. He owns more than 20 granted invention patents. He has delivered several keynote / invited presentations at academic conferences. Dr. Xu serves as the conference Chair, organizing committee Co-Chair, and conference committee for several academic conferences. Dr. Xu has been the Principal Investigator for over 30 research grants, including National Key Research and Development Plan Project topic, Ministry of Industry and Finance Project Sub-topic.
Dr. Xu is the recipient of the China Industry-University-Research Cooperation Innovation Award, the second Prize of China Invention and Entrepreneurship Achievement Award, the First Prize of the Shaanxi Province University Science and Technology Award, the Second Prize of the Shaanxi Province Teaching Achievement Award, and the Special Award of the Xi'an Jiaotong University Teaching Achievement Award.
担任IEEE高级会员,IEEE PES电池系统分委会常务理事,陕西省汽车工程学会青年工作委员会主任委员,陕西省电源学会分会理事长,中国电工技术学会高级会员;担任Frontiers in Energy Research期刊副主编,Energies期刊主题编辑,《工业加热》期刊编委,《西安交通大学学报》期刊青年编委,Energy Reports等多个高水平期刊客座主编;受邀担任国内外学术会议大会主席、大会联合主席、大会程序委员会主席、大会组委会联合主席等,国家自然科学基金青年/面上/国际合作项目函评专家。
主持包括国家重点研发计划重点专项课题、工信部项目子课题、自然科学基金等相关国家级、省部级和企业合作项目30余项。参编出版英文专著1部,发表学术论文80余篇,其中ESI高被引论文3篇,已授权发明专利20余项;受邀相关学术会议主旨报告/特邀报告多次;获中国发明创业奖·成果奖二等奖(排1)、中国产学研合作创新奖(排1)、陕西省高等学校科学技术奖一等奖(排1),陕西省教学成果奖二等奖(排2)、西安交通大学教学成果奖特等奖(排2)